So, Intel recently announced their plans to acquire QLogic, the manufacturer of InfiniBand hardware and software.
I just wanted to compare the two major InfiniBand manufacturers, QLogic and Mellanox, by their sizes. Here is the graph: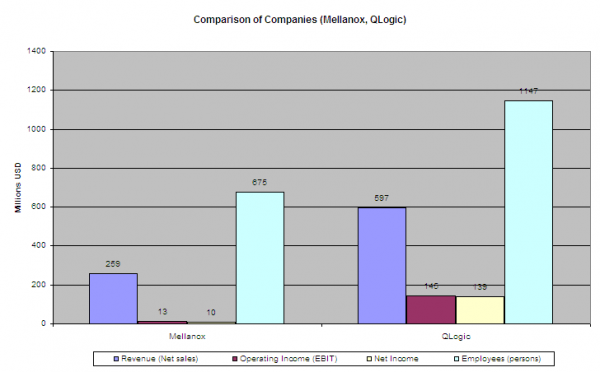 If you are a pro in corporate finance, you can draw your own conclusions from these bars. In general, QLogic has a twice bigger head count, and they have sold about twice more products and services during their last financial year.
But what if you wanted to compare these two companies to Intel?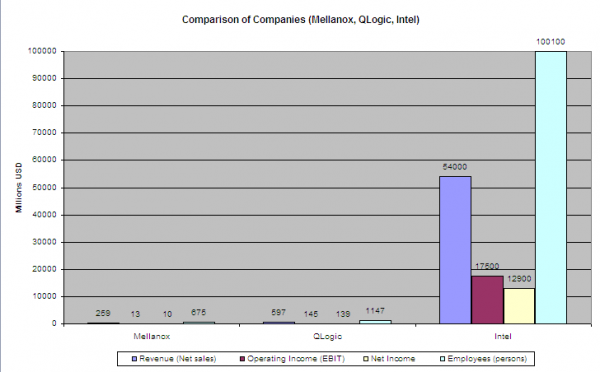 Hey, that's what they call "lost in the noise"… Intel is just huge compared to both InfiniBand vendors!
Financial figures taken from: